We were thrilled to have families wanting to raise money for us by selling handcrafted items at the Swindon weekend. Carol Langham, mum to trustee Rachel Davies - and of course grandmother to Ed - brought along a variety of hand-sewn items to sell. All were made by Carol and friends from her craft classes. Sales raised £260.50, with 100% of the money going to the Foundation - not even the cost of materials deducted! We would like to say a big "thank you" to Carol for her time and effort in doing this for us.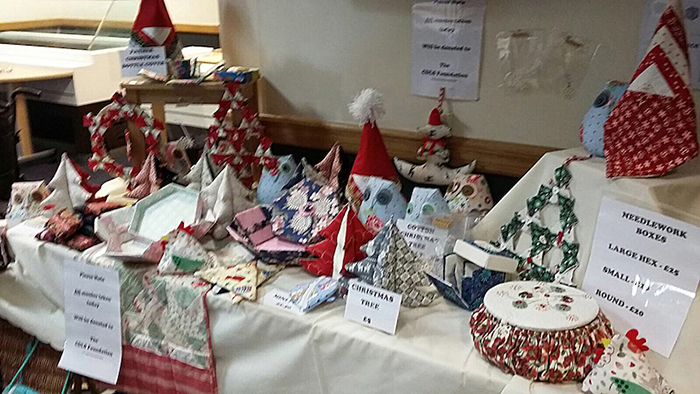 Big thanks also to the McLelland family. They too brought along a varied mix of items. Tazmin and her sister Saffron showed off their hand made jewellery, with the additional offering to make bespoke items there and then. There was also a variety of nearly-new baby clothes and a "guess the sweets" in the jar contest, all in aid of the Foundation. Our grateful thanks to all of the family for their efforts!
Thank you all so much.