Family Stories Book is published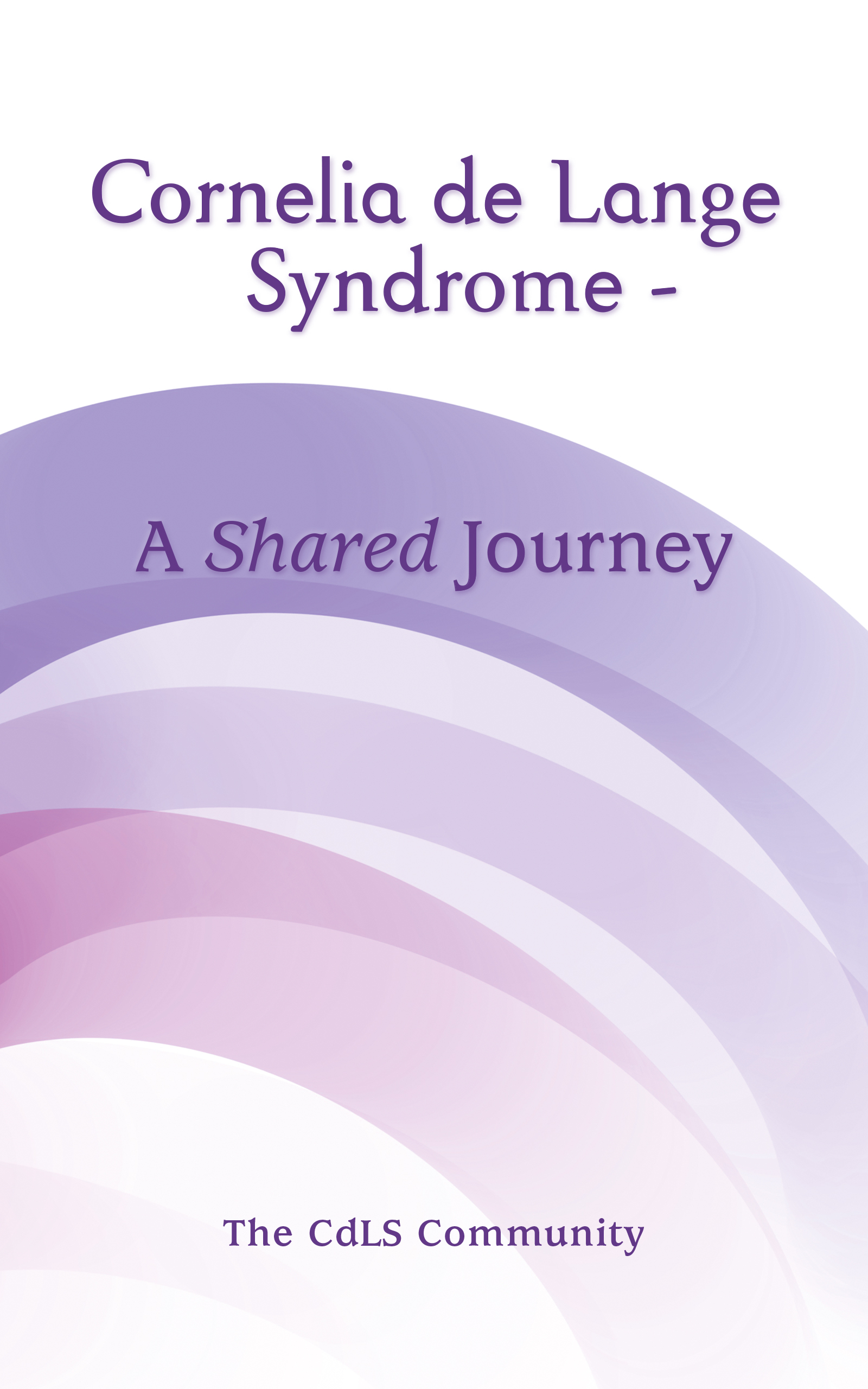 We are very happy to announce that the book of family stories from our CdLS parents and carers, has been published and is available to buy on Amazon.
The concept was first proposed to us earlier this year by Anne Dewhurst, Mum to Hannah and creator of the "My Kid Loves Broccoli" blog that many of you will have seen. Anne kindly lent her time and energy towards compiling and collating all of the submitted stories, after we had put out an appeal on our social media channels. The response was fantastic, with nearly 30 contributions, as well as an introduction and a list of useful resources (written and compiled by Anne), all illustrated with pictures of our loved ones.
Entitled "Cornelia de Lange Syndrome - A Shared Journey," this is intended to be used as an outreach tool, create awareness in the community, serve as reassurance to new families that they are far from alone on their journey, as well as an insight into what we all go through as a parent or carer to a CdLS person - the highs and the lows.
Available in paperback or Kindle editions from Amazon. Every copy sold generates a royalty for the Foundation. You can raise even more by ordering through Amazon Smile. Sign up for this today. You shop as normal, there is no extra cost to you but every order purchased through Smile creates donations for us (don't forget to nominate CdLS Foundation UK & Ireland as you chosen charity!)
We hope you enjoy reading this book. Buy copies for your extended family members, professionals, teachers, schools and anyone who might connect to a family thinking they are the only ones touched by CdLS. Leaving a copy at a clinic appointment might just help another family.
https://www.amazon.co.uk/Cornelia-Lange-Syndrome-Shared-Journey
https://smile.amazon.co.uk/Cornelia-Lange-Syndrome-Shared-Journey (you will need to sign up/sign in for Smile)