Regional Events for Awareness Day 2018
This year, International CdLS Awareness Day falls on Saturday 12th May 2018. There are many events going on around the UK and Ireland for this special day in our calender.
Ireland
Cork City Hall will be lit up in purple for the weekend 11th - 13th May.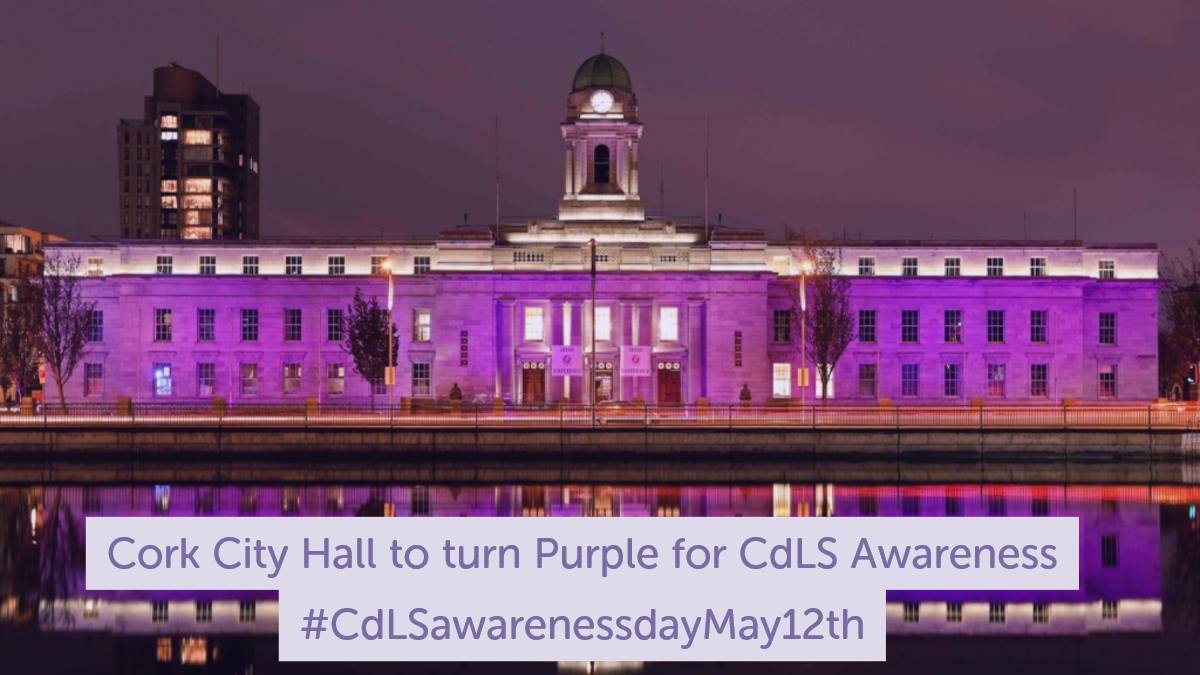 In addition, there is a civic reception at Cork City Hall with the Lord Mayor in attendance. Friday 11th May at 6.00 pm. All are welcome.
Scotland
There will be a Family Fun Day at North Halfway Hall, 23 Graham Ave, Cambuslang, Glasgow G72 7RB on 12th May, 1.30 - 3.30 pm. Please come along and join us.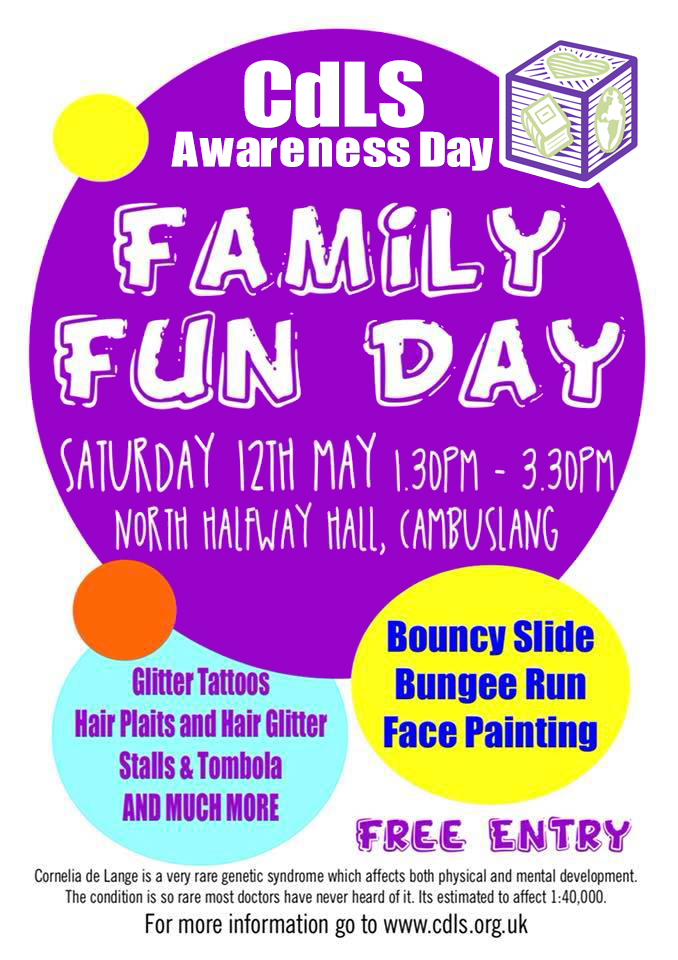 Midlands
Tea and Craft Sale event at Belper Community Hall, Bridge St, Belper DE56 1AZ. There will be a raffle, tombola and many other entertainments TBA. Saturday 12th May 2.00 - 5.00 pm. Join us there.
Northern England

Cake & Coffee on 12th May. Details TBA, so watch this space.