IXth International Cornelia de Lange Syndrome Conference
CdLS BRASIL Association are pleased to announce that they will be hosting the IXth International CdLS Conference.
The event will happen between 15/08/2017 to 18/08/2017, at the Taua Resort Caete, Caete, District of Minas Gerais, Brazil.
Event Organisers: Advento with CdLS BRASIL Association.
Contact details:
Website - www.congresso.cdlsbrasil.org
Email - cdls@adventocongressos.com.br
Tel - + 55 31 3222-3099
Registration for the event is now open. Website for registration:
www.congresso.cdlsbrasil.org/inscricao/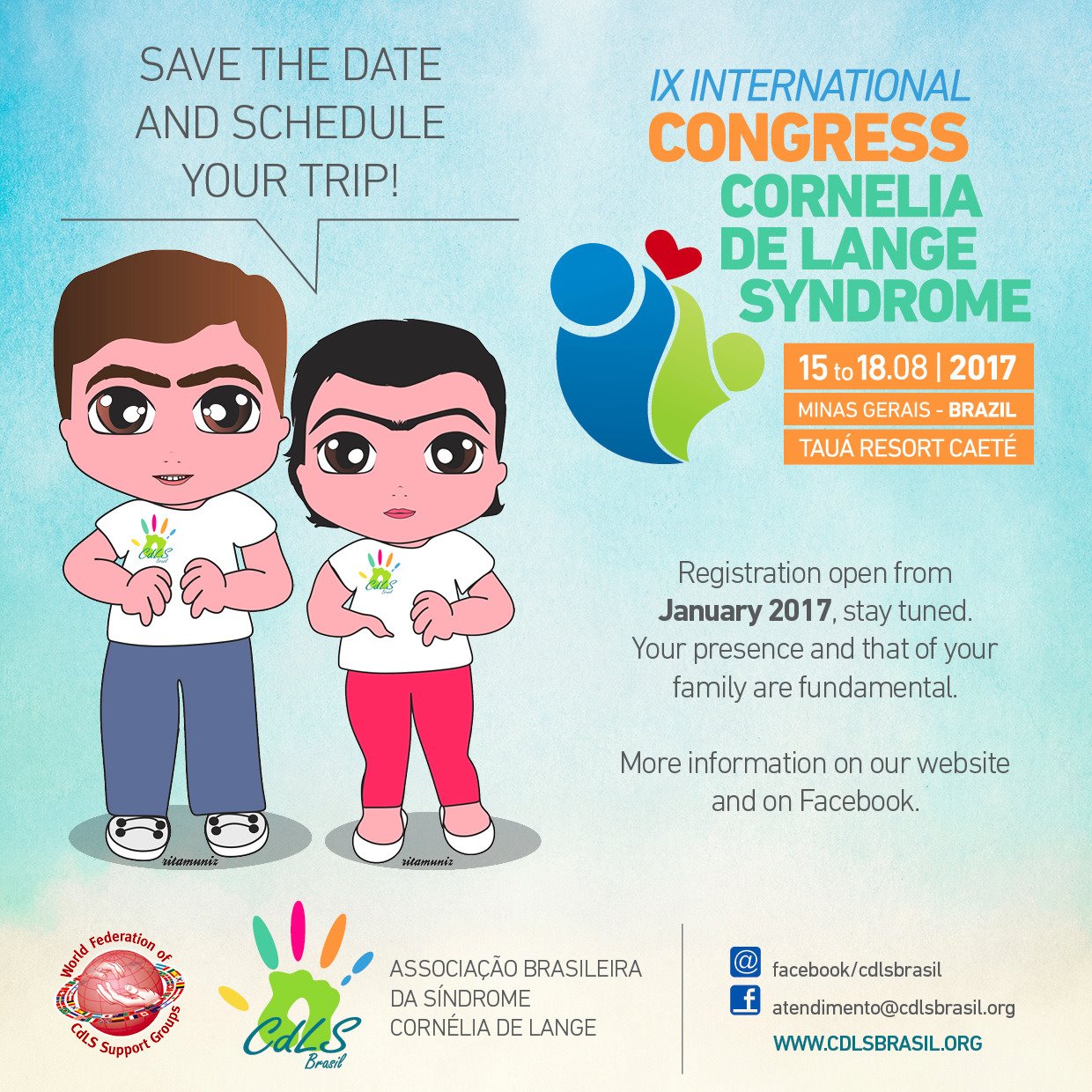 Autumn Conference in Swindon

The Autumn Conference weekend will be in Swindon, Wiltshire. The venue will be the DoubleTree by Hilton, Lydiard Fields, Great Western Way, Swindon SN5 8UZ:
Direct Link to hotel with discount code
The date for the conference day is Saturday 28th October 2017. Trustees will be there to meet and greet on the friday evening. Please book rooms directly with the hotel quoting code GCDLS or using the link above. The room rates are; Bed and breakfast £75.00 Single occupancy rooms £85.00 double occupancy rooms.
Please also ensure you register for the weekend event with our office. Registrations will start on tuesday 16th May. We look forward to seeing you there.